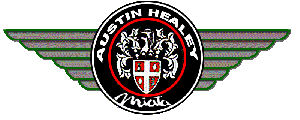 The Mite

Part :59
Air intake, removing lowering blocks and Some Pictures
I fabbed an aluminum tube intake to draw air into the turbocharger
I'll polish it up and get a bigger filter in a while
I also need to insulate the tube from the hot turbo. It gets pretty warm being so close to the exhaust and elevates the intake temps
Some pictures of the engine compartment. The cover is still off the fuse block because the wires that hook the Electromotive Tec 2 to the laptop are running through the firewall.
The Turbo has been wrapped in high-temp turbo insulation to keep the heat off the intake and off the inside of the fiberglass bonnet. There's still a little work to do..
Need to finish the cover over the pedals, probably black crinkle coat. And place rubber plugs in the holes in the dash and in the side of the pedal box.
And a radiator overflow/surge tank needs to be installed.
I also removed the lowering blocks that were on the back of the car. After a little driving, the back was just a bit lower than the front, so I pulled the blocks out. I will trim the bottoms of the U-Bolts next.
Another shot of the rear suspension without the lowering blocks. Below are some pictures from the end of the street. The Mite still needs a good cleaning, a polish and swirl remove, and more tuning.